In this captivating 2-player strategic game inspired by the classic Dots and Boxes, children embark on an exciting adventure that blends tactical thinking with fun. The objective is simple: players take turns strategically placing grass pieces, all crafted from FSC wood, on the board to create grass squares. Once a player completes a grass plot by closing the grass square they can plant one of their color trees, also made of wood, right in the heart of these squares. The winner is the player with the most planted trees.
The act of planting a tree serves as a symbolic and meaningful theme woven throughout the game, conveying the importance of nurturing and caring for our environment. This resonates deeply with children, instilling a sense of responsibility towards nature.
Designed for kids as young as 6 years old, the game provides a unique chance to develop strategic and tactical thinking while honing fine motor skills through precise hand movements. As the game progresses, players are not only challenged to think strategically but also to plan ahead, considering the consequences of their actions and their opponent's moves several turns in advance. They learn to evaluate the potential for completing squares and placing their color tree, crafted with vibrant and eco-friendly colors, at the center, fostering forward-thinking that extends beyond the game board.

plywood

FSC 100%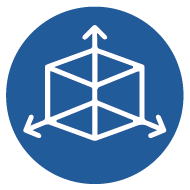 base, 17×17 cm | 50 border peices, 4×1,2×0,3 cm | 34 trees, 2,6×1,4 cm